<h3 style="color: #ffffff; text-align: center; font-size: 18px;"><strong><em>National Leader in Unemployment Claims Outsourcing</em></strong></h3>
Blog
Gain strategies for preventing unemployment expense. Blog author Jeff Oswald has more than 20 years experience helping employers win unemployment claims.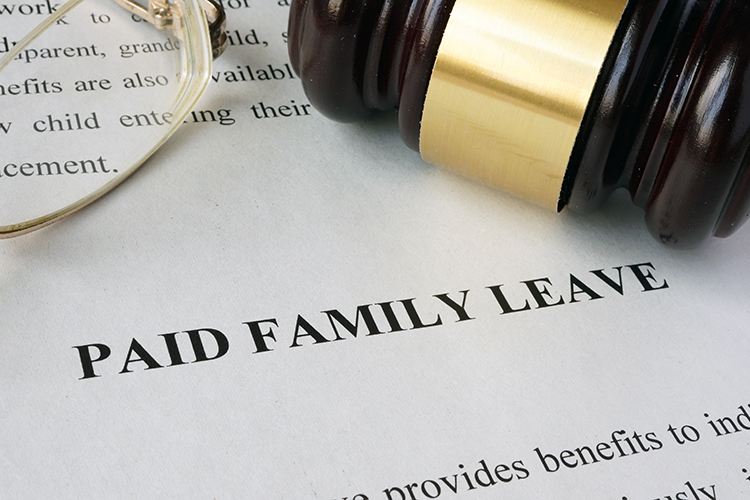 What Could the Trump Paid Family Leave Proposal Mean for Employers? The Trump administration's 2018 budget proposal calls for a six-week paid parental leave policy, to be run through state unemployment insurance (UI) programs. States would have leeway in designing and...

<!-- Begin MailChimp Signup Form --><!-- [et_pb_line_break_holder] --><link href="//cdn-images.mailchimp.com/embedcode/classic-10_7.css" rel="stylesheet" type="text/css"><!-- [et_pb_line_break_holder] --><style type="text/css"><!-- [et_pb_line_break_holder] --> #mc_embed_signup{background:#fff; clear:left; font:14px Helvetica,Arial,sans-serif; }<!-- [et_pb_line_break_holder] --> /* Add your own MailChimp form style overrides in your site stylesheet or in this style block.<!-- [et_pb_line_break_holder] --> We recommend moving this block and the preceding CSS link to the HEAD of your HTML file. */<!-- [et_pb_line_break_holder] --></style><!-- [et_pb_line_break_holder] --><div id="mc_embed_signup"><!-- [et_pb_line_break_holder] --><form action="https://unemployment-services.us11.list-manage.com/subscribe/post?u=5f5d44eec17ce1505c5ce1d31&id=68fcb7aa4b" method="post" id="mc-embedded-subscribe-form" name="mc-embedded-subscribe-form" class="validate" target="_blank" novalidate><!-- [et_pb_line_break_holder] --> <div id="mc_embed_signup_scroll"><!-- [et_pb_line_break_holder] --> <!--<center><h2>Unemployment Taxes in 2018: What Employers Need to Know</h2><!-- [et_pb_line_break_holder] --><p><em>You will receive updates and tips from UIS</em></p></center>--><!-- [et_pb_line_break_holder] --><div class="mc-field-group col-3"><!-- [et_pb_line_break_holder] --> <input type="text" placeholder="First Name*" value="" name="FNAME" class="required" id="mce-FNAME"><!-- [et_pb_line_break_holder] --></div><!-- [et_pb_line_break_holder] --><div class="mc-field-group col-3"><!-- [et_pb_line_break_holder] --> <input type="text" placeholder="Last Name*" value="" name="LNAME" class="required" id="mce-LNAME"><!-- [et_pb_line_break_holder] --></div><!-- [et_pb_line_break_holder] --><div class="mc-field-group col-3-last"><!-- [et_pb_line_break_holder] --> <input type="email" placeholder="Email Address*" value="" name="EMAIL" class="required email" id="mce-EMAIL"><!-- [et_pb_line_break_holder] --></div><!-- [et_pb_line_break_holder] --><div class="mc-field-group col-3"><!-- [et_pb_line_break_holder] --> <input type="text" placeholder="Business Name" value="" name="MMERGE3" class="" id="mce-MMERGE3"><!-- [et_pb_line_break_holder] --></div><!-- [et_pb_line_break_holder] --><div class="mc-field-group col-3"><!-- [et_pb_line_break_holder] --> <input type="text" placeholder="Phone Number" name="MMERGE4" class="" value="" id="mce-MMERGE4"><!-- [et_pb_line_break_holder] --></div><!-- [et_pb_line_break_holder] --><!-- [et_pb_line_break_holder] --> <div id="mce-responses" class="clear"><!-- [et_pb_line_break_holder] --> <div class="response" id="mce-error-response" style="display:none"></div><!-- [et_pb_line_break_holder] --> <div class="response" id="mce-success-response" style="display:none"></div><!-- [et_pb_line_break_holder] --> </div> <!-- real people should not fill this in and expect good things - do not remove this or risk form bot signups--><!-- [et_pb_line_break_holder] --> <div style="position: absolute; left: -5000px;" aria-hidden="true"><input type="text" name="b_5f5d44eec17ce1505c5ce1d31_68fcb7aa4b" tabindex="-1" value=""></div><!-- [et_pb_line_break_holder] --> <div class="clear"><input type="submit" value="Send Me The Guide" name="subscribe" id="mc-embedded-subscribe" class="button"></div><!-- [et_pb_line_break_holder] --> </div><!-- [et_pb_line_break_holder] --></form><!-- [et_pb_line_break_holder] --></div><!-- [et_pb_line_break_holder] --><script type='text/javascript' src='//s3.amazonaws.com/downloads.mailchimp.com/js/mc-validate.js'></script><script type='text/javascript'>(function($) {window.fnames = new Array(); window.ftypes = new Array();fnames[0]='EMAIL';ftypes[0]='email';fnames[1]='FNAME';ftypes[1]='text';fnames[2]='LNAME';ftypes[2]='text';fnames[3]='MMERGE3';ftypes[3]='text';fnames[4]='MMERGE4';ftypes[4]='phone';}(jQuery));var $mcj = jQuery.noConflict(true);</script><!-- [et_pb_line_break_holder] --><!--End mc_embed_signup--><!-- [et_pb_line_break_holder] -->
Unemployment costs ARE controllable
Save time and tax dollars by putting our expertise to work for you.
Contact us today
Unemployment Insurance Services
3720 NE Troon
PO Box 7072
Lee's Summit, MO 64064
816.524.5999
Proud Partnerships