<h3 style="color: #ffffff; text-align: center; font-size: 18px;"><strong><em>National Leader in Unemployment Claims Outsourcing</em></strong></h3>
Unemployment Claims and Substance Abuse: 3 Mistakes to Avoid
Many employers see unemployment claim disputes centered around substance abuse as a slam dunk. If they dismissed an employee due to a positive drug test, they should win the unemployment claim as a matter of course. Right?
Wrong. That is usually far from the case.
Why? The potential problems often begin with a misunderstanding of the state laws that govern drug testing and how misconduct is applied.
In many states, there are two sections of statutes that regulate drug testing. One section regulates what criteria the employer has to meet in order to prove misconduct for the unemployment claim. The other establishes what constitutes a legal procedure for drug testing.
Since most employers apply a one size fits all drug testing policy, they may miss certain criteria that are specific to their state. This is becoming a bigger factor as more states introduce legalized use of recreational marijuana.
Here are three mistakes to avoid when it comes to unemployment claims and substance abuse:
Inconcise Drug Testing PoliciesThe lack of concise policy (or any policy for that matter) is usually the first problem area for employers.For example, you might have a policy that allows for pre-employment drug screening, but does not address post-accident testing. Do you have a process in place that establishes reasonable suspicion? In many states, if the reason for the drug test is not included in the company policy, the results could be dismissed as illegal. Make sure that your employees are aware of the policy and under what circumstances they may be tested.
Drug Testing Process ErrorsThe second common issue is an error in the testing process. Nearly all of the testing process occurs outside of the control of the employer. The employer is reliant on their service providers in meeting the federal and state requirements to ensure that the test is valid. While service providers in this area do have "fail safes" built into their standard operating procedures, human error can occur.When protesting a claim for drug testing issues, we at Unemployment Insurance Services use a very specific checklist to ensure success. This includes obtaining a copy of the completed chain of custody form from the service provider.This will be one of the first areas that the claimant will challenge, especially if they have legal representation. If the claimant can prove that the sample was not handled properly, it will result in an adverse determination.
Failure to Provide a Confirmatory TestA third frequent issue is an error in the aftermath of receiving the testing results. The issue usually deals with the confirmatory or split sample test.What recourse does your policy provide the employee if they disagree with the initial test result? Does the state where they worked guarantee them the right to a confirmatory test? In the post-result stage, the error is nearly always a failure to provide the employee the right to have a confirmatory test.The takeaway? Review your drug testing policy on a regular basis and compare it to the current state laws. Make sure that your internal process is in accordance with not only your stated policy, but also any requirements by the state statute. Taking a few minutes to review will result in your organization rarely receiving an adverse decision for these types of claims.
As a provider of unemployment claims management services, we can help you develop policies and strategies to prevent unemployment expense. Contact us today!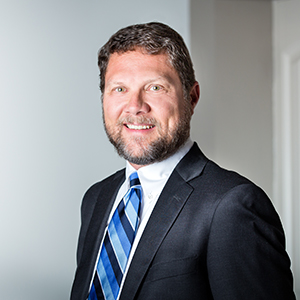 About the Author
Jeff Oswald is the President of Unemployment Insurance Services. In nearly twenty years of managing UI accounts on behalf of businesses, he has participated in thousands of unemployment hearings.
Have Questions for our Experts?
Schedule your FREE consultation!

<!-- Begin MailChimp Signup Form --><!-- [et_pb_line_break_holder] --><link href="//cdn-images.mailchimp.com/embedcode/classic-10_7.css" rel="stylesheet" type="text/css"><!-- [et_pb_line_break_holder] --><style type="text/css"><!-- [et_pb_line_break_holder] --> #mc_embed_signup{background:#fff; clear:left; font:14px Helvetica,Arial,sans-serif; }<!-- [et_pb_line_break_holder] --> /* Add your own MailChimp form style overrides in your site stylesheet or in this style block.<!-- [et_pb_line_break_holder] --> We recommend moving this block and the preceding CSS link to the HEAD of your HTML file. */<!-- [et_pb_line_break_holder] --></style><!-- [et_pb_line_break_holder] --><div id="mc_embed_signup"><!-- [et_pb_line_break_holder] --><form action="https://unemployment-services.us11.list-manage.com/subscribe/post?u=5f5d44eec17ce1505c5ce1d31&id=68fcb7aa4b" method="post" id="mc-embedded-subscribe-form" name="mc-embedded-subscribe-form" class="validate" target="_blank" novalidate><!-- [et_pb_line_break_holder] --> <div id="mc_embed_signup_scroll"><!-- [et_pb_line_break_holder] --> <!--<center><h2>Unemployment Taxes in 2018: What Employers Need to Know</h2><!-- [et_pb_line_break_holder] --><p><em>You will receive updates and tips from UIS</em></p></center>--><!-- [et_pb_line_break_holder] --><div class="mc-field-group col-3"><!-- [et_pb_line_break_holder] --> <input type="text" placeholder="First Name*" value="" name="FNAME" class="required" id="mce-FNAME"><!-- [et_pb_line_break_holder] --></div><!-- [et_pb_line_break_holder] --><div class="mc-field-group col-3"><!-- [et_pb_line_break_holder] --> <input type="text" placeholder="Last Name*" value="" name="LNAME" class="required" id="mce-LNAME"><!-- [et_pb_line_break_holder] --></div><!-- [et_pb_line_break_holder] --><div class="mc-field-group col-3-last"><!-- [et_pb_line_break_holder] --> <input type="email" placeholder="Email Address*" value="" name="EMAIL" class="required email" id="mce-EMAIL"><!-- [et_pb_line_break_holder] --></div><!-- [et_pb_line_break_holder] --><div class="mc-field-group col-3"><!-- [et_pb_line_break_holder] --> <input type="text" placeholder="Business Name" value="" name="MMERGE3" class="" id="mce-MMERGE3"><!-- [et_pb_line_break_holder] --></div><!-- [et_pb_line_break_holder] --><div class="mc-field-group col-3"><!-- [et_pb_line_break_holder] --> <input type="text" placeholder="Phone Number" name="MMERGE4" class="" value="" id="mce-MMERGE4"><!-- [et_pb_line_break_holder] --></div><!-- [et_pb_line_break_holder] --><!-- [et_pb_line_break_holder] --> <div id="mce-responses" class="clear"><!-- [et_pb_line_break_holder] --> <div class="response" id="mce-error-response" style="display:none"></div><!-- [et_pb_line_break_holder] --> <div class="response" id="mce-success-response" style="display:none"></div><!-- [et_pb_line_break_holder] --> </div> <!-- real people should not fill this in and expect good things - do not remove this or risk form bot signups--><!-- [et_pb_line_break_holder] --> <div style="position: absolute; left: -5000px;" aria-hidden="true"><input type="text" name="b_5f5d44eec17ce1505c5ce1d31_68fcb7aa4b" tabindex="-1" value=""></div><!-- [et_pb_line_break_holder] --> <div class="clear"><input type="submit" value="Send Me The Guide" name="subscribe" id="mc-embedded-subscribe" class="button"></div><!-- [et_pb_line_break_holder] --> </div><!-- [et_pb_line_break_holder] --></form><!-- [et_pb_line_break_holder] --></div><!-- [et_pb_line_break_holder] --><script type='text/javascript' src='//s3.amazonaws.com/downloads.mailchimp.com/js/mc-validate.js'></script><script type='text/javascript'>(function($) {window.fnames = new Array(); window.ftypes = new Array();fnames[0]='EMAIL';ftypes[0]='email';fnames[1]='FNAME';ftypes[1]='text';fnames[2]='LNAME';ftypes[2]='text';fnames[3]='MMERGE3';ftypes[3]='text';fnames[4]='MMERGE4';ftypes[4]='phone';}(jQuery));var $mcj = jQuery.noConflict(true);</script><!-- [et_pb_line_break_holder] --><!--End mc_embed_signup--><!-- [et_pb_line_break_holder] -->
Unemployment costs ARE controllable
Save time and tax dollars by putting our expertise to work for you.
Contact us today
Unemployment Insurance Services
3720 NE Troon
PO Box 7072
Lee's Summit, MO 64064
816.524.5999
Proud Partnerships