<h3 style="color: #ffffff; text-align: center; font-size: 18px;"><strong><em>National Leader in Unemployment Claims Outsourcing</em></strong></h3>
When to Contest Unemployment Claims
What should you do when a former employee files an unemployment claim? Should you concede it or contest it? The answer depends on the reason for the separation, and if you can prove that the employee is ineligible to receive benefits.
When is an employee eligible for unemployment benefits?
Unemployment benefits are meant for workers who are out of a job through no fault of their own. The perfect example is an employee who is laid off due to downsizing, a business closing, or lack of work. A laid-off worker is always eligible for unemployment benefits.
Generally speaking, you can contest an unemployment claim when the separation doesn't meet this standard—when there WAS something the worker could have done to preserve employment, but failed to do so. These cases include employees who quit voluntarily without good cause, or were fired for misconduct.
1. You Can Prove the Employee Quit Voluntarily Without Good Cause
Employees who quit are eligible for unemployment benefits only if they left involuntarily for "good cause." In other words, they didn't want to leave their job, but had to for a compelling reason—usually, that they would have suffered harm or injury by staying. These reasons might include unaddressed harassment or an unsafe or intolerable work environment. Job dissatisfaction is not "good cause."
To win an unemployment claim involving a resignation, you need to show that the employee left without good cause, voluntarily. That is, he or she initiated the separation. If you gave the employee the option to quit before he or she got fired, that is not a voluntary quit. (However, the employee may still be ineligible for unemployment benefits due to misconduct.)
Resignation-based unemployment claims are the simplest type to contest, with the right documentation. You should obtain a letter of resignation from any employee who quits. This article covers how to contest a resignation-based claim.
2. You Can Prove the Employee Was Fired for Misconduct
Did you have to fire an employee for willfully and deliberately violating company policies, excessive unexplained and unexcused absences, stealing, coming to work intoxicated, failing a legally conducted drug test, revealing trade secrets, extreme insubordination, or another type of unprofessional conduct that hurt your company's interests? If so, you may well want to contest his or her claim for unemployment benefits.
Can you prove misconduct?
A former employee is unlikely to admit to misconduct at an unemployment hearing. Also, "misconduct" doesn't mean the same thing to everyone. You might believe that showing up to work late repeatedly is willful misconduct, but your former employee—or the third party deciding the claim—might not. This is especially true if there was no specific policy or written warning.
Whether you had to fire an employee over one particular incident or a pattern of behavior, you need proof to win your claim.
Can you point to a specific policy in your employee handbook that the employee willfully violated?
Are your policies reasonable and in line with current regulations?
Are there witnesses to the misconduct? Who did they report it to?
Can you show written warnings with an employee signoff? Can you show the employee was aware the consequence of the misconduct would be losing his or her job?
Do you have a termination letter that spells out the reason for firing, citing specific misconduct?
As you can see, good documentation and proactive HR policies are key to winning misconduct-based claims. You should have an employee handbook and review it regularly to keep up with changes in employment law. Everyone benefits from clear expectations and policies.
What about employees who were poor performers or "just weren't a good fit?"
You can successfully contest performance-based unemployment claims if you can show the poor performance was due to willful and deliberate misconduct.
For example, was an employee really just a poor salesman, or was he repeatedly failing to make the required number of sales calls a day? Was he spending too much time on social media (in violation of a company policy) when he could have been doing the online training course you offered? Did he ignore specific actionable feedback given in an improvement plan or written warning? This is the trickiest type of unemployment claim to contest, but it is possible with the right documentation and approach. This article has more information.
However, there are cases when employees, despite all their earnest efforts, aren't capable of doing the job. If an employee does everything possible to preserve his or her employment but simply isn't "a good fit," he or she is usually eligible for unemployment benefits. You can prevent these types of claims through careful hiring practices and by setting up a new hire probationary period that's under the minimum time that would qualify the employee for benefits. This varies by state.
Evaluate the Circumstances and Cost Before You Contest a Claim
There may be times when you must decide between winning an unemployment claim and protecting your organization. The cost of the claim, while significant, may pale in comparison to the damage the former employee is causing in other ways. It may be better to concede the claim and move on, especially if you don't have the time and resources to build a strong case.
In other circumstances, you may believe that a former employee should be ineligible for benefits, but aren't sure you can prove it. In that case, you'll need to decide whether to proceed. Contesting a claim takes time and preparation.
You can mitigate much of this expense by using an unemployment cost control company like UIS. Not only can UIS handle the entire claims process, but we have the expertise to help you determine when to contest a claim. We can also help you craft good documentation and HR procedures to prevent unemployment expense.
UIS wins 9 out of 10 contested claims for our clients. Call (816) 524-5999 for a free consultation. Find out how we can help you win unemployment claims and reduce your costs.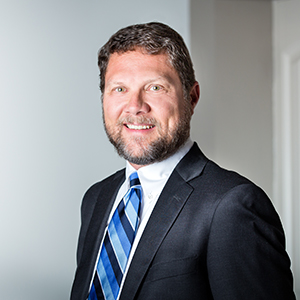 About the Author
Jeff Oswald is the President of Unemployment Insurance Services. In nearly twenty years of managing UI accounts on behalf of businesses, he has participated in thousands of unemployment hearings.
Have Questions for our Experts?
Schedule your FREE consultation!

<!-- Begin MailChimp Signup Form --><!-- [et_pb_line_break_holder] --><link href="//cdn-images.mailchimp.com/embedcode/classic-10_7.css" rel="stylesheet" type="text/css"><!-- [et_pb_line_break_holder] --><style type="text/css"><!-- [et_pb_line_break_holder] --> #mc_embed_signup{background:#fff; clear:left; font:14px Helvetica,Arial,sans-serif; }<!-- [et_pb_line_break_holder] --> /* Add your own MailChimp form style overrides in your site stylesheet or in this style block.<!-- [et_pb_line_break_holder] --> We recommend moving this block and the preceding CSS link to the HEAD of your HTML file. */<!-- [et_pb_line_break_holder] --></style><!-- [et_pb_line_break_holder] --><div id="mc_embed_signup"><!-- [et_pb_line_break_holder] --><form action="https://unemployment-services.us11.list-manage.com/subscribe/post?u=5f5d44eec17ce1505c5ce1d31&id=68fcb7aa4b" method="post" id="mc-embedded-subscribe-form" name="mc-embedded-subscribe-form" class="validate" target="_blank" novalidate><!-- [et_pb_line_break_holder] --> <div id="mc_embed_signup_scroll"><!-- [et_pb_line_break_holder] --> <!--<center><h2>Unemployment Taxes in 2018: What Employers Need to Know</h2><!-- [et_pb_line_break_holder] --><p><em>You will receive updates and tips from UIS</em></p></center>--><!-- [et_pb_line_break_holder] --><div class="mc-field-group col-3"><!-- [et_pb_line_break_holder] --> <input type="text" placeholder="First Name*" value="" name="FNAME" class="required" id="mce-FNAME"><!-- [et_pb_line_break_holder] --></div><!-- [et_pb_line_break_holder] --><div class="mc-field-group col-3"><!-- [et_pb_line_break_holder] --> <input type="text" placeholder="Last Name*" value="" name="LNAME" class="required" id="mce-LNAME"><!-- [et_pb_line_break_holder] --></div><!-- [et_pb_line_break_holder] --><div class="mc-field-group col-3-last"><!-- [et_pb_line_break_holder] --> <input type="email" placeholder="Email Address*" value="" name="EMAIL" class="required email" id="mce-EMAIL"><!-- [et_pb_line_break_holder] --></div><!-- [et_pb_line_break_holder] --><div class="mc-field-group col-3"><!-- [et_pb_line_break_holder] --> <input type="text" placeholder="Business Name" value="" name="MMERGE3" class="" id="mce-MMERGE3"><!-- [et_pb_line_break_holder] --></div><!-- [et_pb_line_break_holder] --><div class="mc-field-group col-3"><!-- [et_pb_line_break_holder] --> <input type="text" placeholder="Phone Number" name="MMERGE4" class="" value="" id="mce-MMERGE4"><!-- [et_pb_line_break_holder] --></div><!-- [et_pb_line_break_holder] --><!-- [et_pb_line_break_holder] --> <div id="mce-responses" class="clear"><!-- [et_pb_line_break_holder] --> <div class="response" id="mce-error-response" style="display:none"></div><!-- [et_pb_line_break_holder] --> <div class="response" id="mce-success-response" style="display:none"></div><!-- [et_pb_line_break_holder] --> </div> <!-- real people should not fill this in and expect good things - do not remove this or risk form bot signups--><!-- [et_pb_line_break_holder] --> <div style="position: absolute; left: -5000px;" aria-hidden="true"><input type="text" name="b_5f5d44eec17ce1505c5ce1d31_68fcb7aa4b" tabindex="-1" value=""></div><!-- [et_pb_line_break_holder] --> <div class="clear"><input type="submit" value="Send Me The Guide" name="subscribe" id="mc-embedded-subscribe" class="button"></div><!-- [et_pb_line_break_holder] --> </div><!-- [et_pb_line_break_holder] --></form><!-- [et_pb_line_break_holder] --></div><!-- [et_pb_line_break_holder] --><script type='text/javascript' src='//s3.amazonaws.com/downloads.mailchimp.com/js/mc-validate.js'></script><script type='text/javascript'>(function($) {window.fnames = new Array(); window.ftypes = new Array();fnames[0]='EMAIL';ftypes[0]='email';fnames[1]='FNAME';ftypes[1]='text';fnames[2]='LNAME';ftypes[2]='text';fnames[3]='MMERGE3';ftypes[3]='text';fnames[4]='MMERGE4';ftypes[4]='phone';}(jQuery));var $mcj = jQuery.noConflict(true);</script><!-- [et_pb_line_break_holder] --><!--End mc_embed_signup--><!-- [et_pb_line_break_holder] -->
Unemployment costs ARE controllable
Save time and tax dollars by putting our expertise to work for you.
Contact us today
Unemployment Insurance Services
3720 NE Troon
PO Box 7072
Lee's Summit, MO 64064
816.524.5999
Proud Partnerships