<h3 style="color: #ffffff; text-align: center; font-size: 18px;"><strong><em>National Leader in Unemployment Claims Outsourcing</em></strong></h3>
How to Lower Your Unemployment Insurance Costs
If you're here, you probably already have an idea of the significant cost of unemployment insurance (UI) to an employer. You don't want to write it off as an inevitable cost of doing business, but want to find out how to reduce your UI expense.
That means you're already ahead of many business owners and managers.
The main way to lower UI costs is to prevent benefit charges against your account. Let's look at how to do that.
1. The solution not everyone knows about: unemployment claims outsourcing
One of the biggest roadblocks for employers in lowering their UI costs is this: they hate dealing with claims! This is completely understandable. There's the paperwork, deadlines, ever-changing regulations, and the UI bureaucracy—none of which you have time or energy for in a busy workday.
Unemployment claims outsourcing (also called UI cost control or management) takes that burden off you as the employer while implementing strategies to lower your UI tax exposure. UIS is such a company. We employ a team of UI claims experts who deal in this arena every day. They are entirely dedicated to lowering your UI expense through complete claims administration, HR strategy, and preventing claims from being charged to your account.
Many employers have never heard of this type of service, but our clients who do use it would tell you that it is one of the best financial and stress-reducing decisions they've ever made! Give it a try.
2. Take proactive steps to prevent layoffs
An employee who is laid off is always eligible for UI benefits. While you can't predict all the ups and downs of your business, there are proactive steps you can take to help prevent layoffs.
Don't overhire. Hire only workers that you absolutely need at the time, who fit the position requirements.
Hire versatile workers with diverse skill sets, who could potentially shift to another job or department if needed.
Avoid laying off in one department and hiring in another when employees could be cross-trained or have transferable skill sets. Do keep in mind that employees may be eligible for UI benefits if they quit due to drastic cuts or shifts in pay, hours or responsibilities. The laws vary by state.
Transfer employees to other locations or job sites if possible. Keep in mind that employees may still be eligible for UI benefits if the employee is unable to make the move and/or it would cause hardship. Again, the laws vary by state.
There is a hidden cost of high turnover that you may not have considered. An employer's annual SUTA liability is calculated on the wages of each individual employee, up to a wage cap. If an employee who has reached that wage cap is terminated, and later that year a new employee is hired, the SUTA liability starts fresh for the new hire. That means your SUTA costs could go up, even if the terminated employee doesn't file a claim or receive benefits!
This is particularly impactful for companies with high turnover and lower wages. Smart hiring and employee retention are musts to keep costs down.
3. Practice good documentation and HR strategies
Preventing unemployment expense begins long before a claim hits your desk. It's an ongoing process that involves solid HR practices, policies and documentation. Employers can lose unemployment claims they should have won simply due to a lack of written documentation.
Our article on Avoiding Unemployment Claims covers this topic in detail. For now, here are some basics:
Set clear expectations with employees
Keep the lines of communication open and provide regular, actionable feedback
Make sure that your policies are reasonable and in line with current laws and regulations
Follow through on your policies (you'd be surprised how many employers don't!)
Get it all in writing and signed: policies, job descriptions/contracts, disciplinary actions, improvement plans, resignation letters, termination forms (with cause of termination)
Not only can these steps give you a better chance of winning a UI claim, but they can help prevent the job loss in the first place. Less turnover, fewer workplace disruptions, and greater employee morale are wins for everyone.
4. Prevent charges to your account
Yes, this means contesting UI claims when you can prove that a former employee is ineligible to receive benefits. (Our article on When to Contest Unemployment Claims has further information on this.)
Most employers don't want to contest claims, because they:
dislike confrontation
don't want to deal with the process
don't have time
aren't sure how to go about it
all of the above!
However, preventing unemployment charges to your account is the cornerstone of UI cost savings.
Employers who actively pursue an aggressive claims management program and reduce the charges that are assessed to their account can save a significant amount of money. Preventing claims from being charged to your account directly affects your organization's UI tax rate. This lower tax could mean significant savings in tax dollars.
Many employers turn to an outsourced claims management company, like UIS, to handle this entire process for them. They can reduce UI expense without the stress and hassle of contesting claims themselves.
5. Keep on top of the process
Much of your success in winning unemployment claims has to do with responding to all notices and requests in a timely manner. The last thing you want is to lose a claim because you didn't respond on time!
Audit all benefit charges to your account and protest any that are incorrect. Audit your unemployment tax rate for accuracy. Mistakes do happen—most state UI systems are antiquated. This is an area that an expert claims management company can take off your plate.
6. Consider voluntary payments if allowed in your state
Some states allow employers to make a one-time payment into the UI trust fund. This offsets the benefit charges used in tax rate calculations, which can reduce the rate.
There are many factors to consider when analyzing whether voluntary contributions are a good opportunity for your organization. An unemployment cost control company, like UIS, can be invaluable in helping you with this process.
Want to make all this easier? Outsource your unemployment claims management.
With UIS, you can lower your UI costs and eliminate the hassle of dealing with claims and the UI bureaucracy. We are an unemployment cost control company that wins 9 out of 10 contested claims for our clients. Call (816) 524-5999 for a free consultation.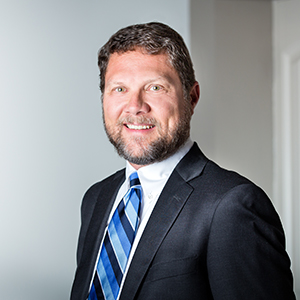 About the Author
Jeff Oswald is the President of Unemployment Insurance Services. In nearly twenty years of managing UI accounts on behalf of businesses, he has participated in thousands of unemployment hearings.
Have Questions for our Experts?
Schedule your FREE consultation!

<!-- Begin MailChimp Signup Form --><!-- [et_pb_line_break_holder] --><link href="//cdn-images.mailchimp.com/embedcode/classic-10_7.css" rel="stylesheet" type="text/css"><!-- [et_pb_line_break_holder] --><style type="text/css"><!-- [et_pb_line_break_holder] --> #mc_embed_signup{background:#fff; clear:left; font:14px Helvetica,Arial,sans-serif; }<!-- [et_pb_line_break_holder] --> /* Add your own MailChimp form style overrides in your site stylesheet or in this style block.<!-- [et_pb_line_break_holder] --> We recommend moving this block and the preceding CSS link to the HEAD of your HTML file. */<!-- [et_pb_line_break_holder] --></style><!-- [et_pb_line_break_holder] --><div id="mc_embed_signup"><!-- [et_pb_line_break_holder] --><form action="https://unemployment-services.us11.list-manage.com/subscribe/post?u=5f5d44eec17ce1505c5ce1d31&id=68fcb7aa4b" method="post" id="mc-embedded-subscribe-form" name="mc-embedded-subscribe-form" class="validate" target="_blank" novalidate><!-- [et_pb_line_break_holder] --> <div id="mc_embed_signup_scroll"><!-- [et_pb_line_break_holder] --> <!--<center><h2>Unemployment Taxes in 2018: What Employers Need to Know</h2><!-- [et_pb_line_break_holder] --><p><em>You will receive updates and tips from UIS</em></p></center>--><!-- [et_pb_line_break_holder] --><div class="mc-field-group col-3"><!-- [et_pb_line_break_holder] --> <input type="text" placeholder="First Name*" value="" name="FNAME" class="required" id="mce-FNAME"><!-- [et_pb_line_break_holder] --></div><!-- [et_pb_line_break_holder] --><div class="mc-field-group col-3"><!-- [et_pb_line_break_holder] --> <input type="text" placeholder="Last Name*" value="" name="LNAME" class="required" id="mce-LNAME"><!-- [et_pb_line_break_holder] --></div><!-- [et_pb_line_break_holder] --><div class="mc-field-group col-3-last"><!-- [et_pb_line_break_holder] --> <input type="email" placeholder="Email Address*" value="" name="EMAIL" class="required email" id="mce-EMAIL"><!-- [et_pb_line_break_holder] --></div><!-- [et_pb_line_break_holder] --><div class="mc-field-group col-3"><!-- [et_pb_line_break_holder] --> <input type="text" placeholder="Business Name" value="" name="MMERGE3" class="" id="mce-MMERGE3"><!-- [et_pb_line_break_holder] --></div><!-- [et_pb_line_break_holder] --><div class="mc-field-group col-3"><!-- [et_pb_line_break_holder] --> <input type="text" placeholder="Phone Number" name="MMERGE4" class="" value="" id="mce-MMERGE4"><!-- [et_pb_line_break_holder] --></div><!-- [et_pb_line_break_holder] --><!-- [et_pb_line_break_holder] --> <div id="mce-responses" class="clear"><!-- [et_pb_line_break_holder] --> <div class="response" id="mce-error-response" style="display:none"></div><!-- [et_pb_line_break_holder] --> <div class="response" id="mce-success-response" style="display:none"></div><!-- [et_pb_line_break_holder] --> </div> <!-- real people should not fill this in and expect good things - do not remove this or risk form bot signups--><!-- [et_pb_line_break_holder] --> <div style="position: absolute; left: -5000px;" aria-hidden="true"><input type="text" name="b_5f5d44eec17ce1505c5ce1d31_68fcb7aa4b" tabindex="-1" value=""></div><!-- [et_pb_line_break_holder] --> <div class="clear"><input type="submit" value="Send Me The Guide" name="subscribe" id="mc-embedded-subscribe" class="button"></div><!-- [et_pb_line_break_holder] --> </div><!-- [et_pb_line_break_holder] --></form><!-- [et_pb_line_break_holder] --></div><!-- [et_pb_line_break_holder] --><script type='text/javascript' src='//s3.amazonaws.com/downloads.mailchimp.com/js/mc-validate.js'></script><script type='text/javascript'>(function($) {window.fnames = new Array(); window.ftypes = new Array();fnames[0]='EMAIL';ftypes[0]='email';fnames[1]='FNAME';ftypes[1]='text';fnames[2]='LNAME';ftypes[2]='text';fnames[3]='MMERGE3';ftypes[3]='text';fnames[4]='MMERGE4';ftypes[4]='phone';}(jQuery));var $mcj = jQuery.noConflict(true);</script><!-- [et_pb_line_break_holder] --><!--End mc_embed_signup--><!-- [et_pb_line_break_holder] -->
Unemployment costs ARE controllable
Save time and tax dollars by putting our expertise to work for you.
Contact us today
Unemployment Insurance Services
3720 NE Troon
PO Box 7072
Lee's Summit, MO 64064
816.524.5999
Proud Partnerships